Concrete Retaining Walls Launceston
For retaining walls in Launceston speak with us. We offer all forms of retaining walls, we have found with most of our projects that excavation goes hand in hand with retaining walls. From feature walls to a structural retaining wall. We can work with you to get the best result, so for concrete retaining walls Launceston contact us.
You need to protect your property from adverse weather conditions by building the best retailing walls on your yard, and such walls can restrain the soil movements on your yard. Apart from that, retaining walls also increase aesthetic appeal of your property.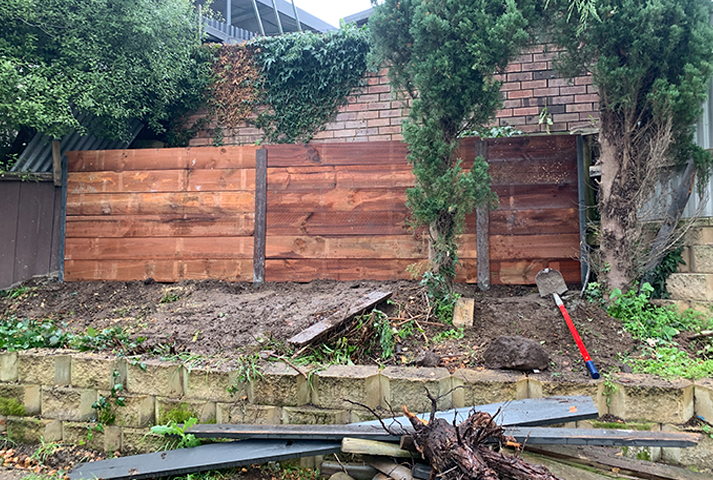 Concrete Retaining Wall Installation  Launceston
If you need concrete retaining wall installation in Launceston speak with us. Concrete retaining walls are similar to dams, which can protect your property from water. They can protect your property and yard from storms, floods and other climatic conditions, and they will remove all external objects from your property through their drainage lines. So you do not need to spend any maintenance cost on your property and we can keep your family safe from any climatic problems.
Apart from that, we can use decorative concrete slabs for your retaining walls and we can increase the value of your property. You can choose the best quality materials for your retaining walls and we can add an excellent retaining wall on your yard to decorate your landscape area.
Concrete is a durable material that can make your retaining walls stronger, and North Tas Excavation & Concreting can be your trusted partner for your home improvement project. Apart from residential properties, we can also provide our services to the commercial projects, and we can build strongest retaining walls in your commercial properties. North Tas Excavation & Concreting can save your maintenance cost and increase the durability and versatility of your property.
Why would you contact North Tas Excavation & Concreting for retaining walls?
Retaining walls mainly prevent soil shifting and you need to install customised concrete retaining walls in your property. No two yards are alike and you can install the best concrete retaining walls after inspecting the soil quality.
Apart from that, the weather in your region and humidity level should also be considered. At North Tas Excavation & Concreting we have some experienced and skilled professionals, who can suggest you the best retaining walls after inspecting your property. They will also inspect your drainage system installed at the underneath level of your property.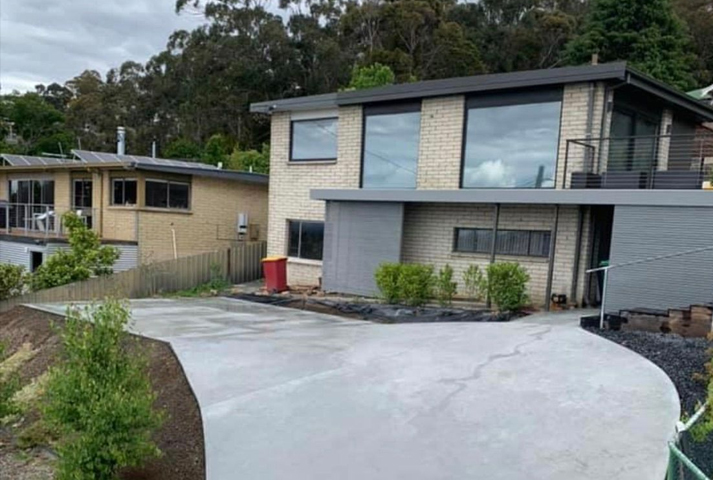 Why would you choose us?
You can ask for the quote today and our experts will inspect your property to provide an accurate estimate. North Tas Concrete is an licensed company that can provide various services including concrete driveways, pathways, pavements, retaining walls, excavation, earthmoving and lots more. To know the details, you can contact us today.
Call Us today For Your Next Project
Our friendly team is standing by to help with commercial or residential projects. We'll be happy to guide you regarding the best way to approach your building job.
Our Service
We understand that most people are strapped for time which is why we will happily come in and get to work, completing your project for you. So for concrete retaining walls in Launceston or concrete sleeper retaining walls, concrete block retaining walls, concrete retaining wall installation and retaining wall construction contact our team. We service all of Northern Tasmania including Launceston, Invermay, Deloraine, George Town, Campbell Town, Swansea, Devonport, Burnie and all surrounding areas and regions.