Concrete Slabs Launceston
For concrete slabs in Launceston contact us. We do all forms of concrete from shed slabs, big concrete parking areas, footpaths and patios with a large amount of options on finishes from colours to decorative. So for concrete slab construction in Launceston ring us to discuss what we can do with your area.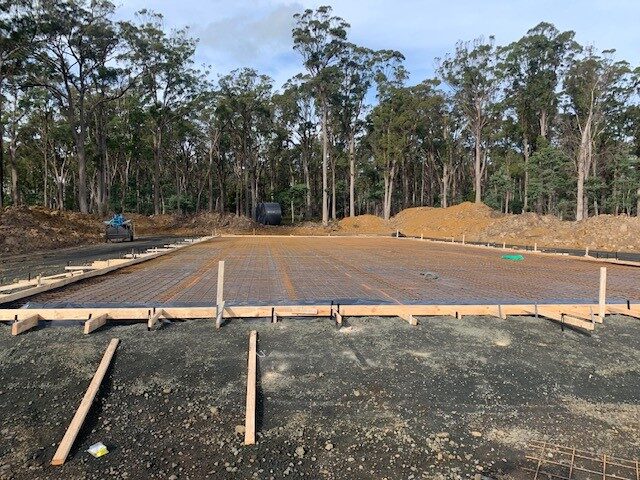 Concrete Slab Construction Launceston
If you need help with concrete slab construction in Launceston speak with us. Like all the sheds that you have in your home, the concrete sheds also must be highly resilient to the vagaries of weather, and we provide the most durable and time-tested high density concrete solution where the slabs are elaborate, slab-on-grade foundations are strong, and the thickness of the slabs are also extremely satisfactory.
We believe in serving the best to our clientele, so when you hire us for any type of concrete construction project, you surely want the best from us. The concrete slabs, when used as the floor pattern or floor level of any type of shed, should be at least 4.5 inches thick, and also there should not be any gap in between the slabs.
Concrete Slab Resurfacing Launceston
For concrete slab resurfacing in Launceston speak with us. We undertake all types of concrete construction projects keeping in mind the purview of all the building guidelines. You can contact us for our reliability, for the transparency of communication that we have and you can also check out from our website how each of your concrete-driven projects can benefit by hiring us.
When you hire a concrete slab foundation and construction company you should also be able to ask them which tools that they use are. Generally there are multiple tools like circular saw, mason line, sledge hammer, line level, and wheelbarrow, framing square and different types of shovels that are used for high quality concrete application. You can hire us as a company that has a true knowledge of how to utilize the tools and maximize the usability of the concrete foundations.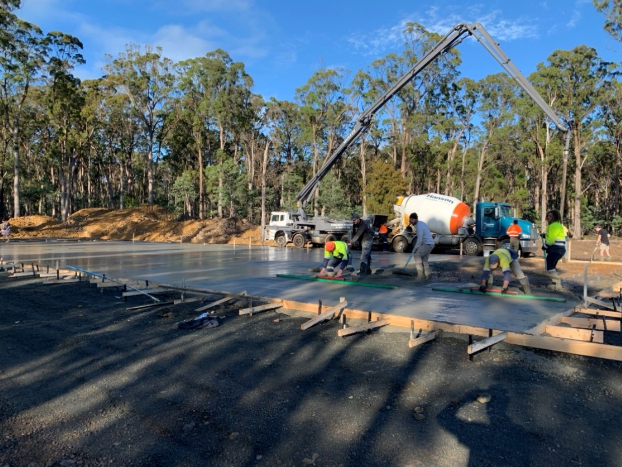 Why would you choose us?
Also, there are certain other considerations to be made like what will be the concrete mixing proportion, how fast will it dry up, how can it use the finer segments of allowing for the settling down of the concrete layers, and how can the concrete layers be made tougher. The right ready mix concrete can be used and the thickness of mixing will also decide for how long the concrete path, driveway or the foundation can last.
You can now contact North Tas Excavation & Concreting for all types of major commercial, civil and all types of foundational works that can be done by using concrete.
Call Us today For Your Next Project
Our friendly team is standing by to help with commercial or residential projects. We'll be happy to guide you regarding the best way to approach your building job.
Our Service
We understand that most people are strapped for time which is why we will happily come in and get to work, completing your project for you.
So for concrete slab construction Launceston and concrete slab wall construction contact our team. We service all of Northern Tasmania including Launceston, Invermay, Deloraine, George Town, Campbell Town, Swansea, Devonport, Burnie and all surrounding areas and regions.